Fandom: Teen Wolf
Subject: Jackson/Lydia
Title: Through Smoke
Runtime: 8 tracks, 33 minutes
Tags: Angst, Romance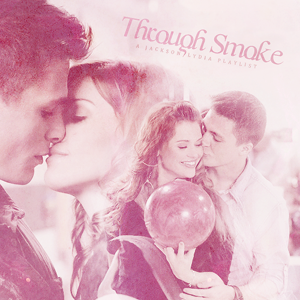 OH MY GOD. I have so many Jydia feelings, especially with the finale coming up, and all these extended promos and spoilers floating about. I AM FREAKING OUT. My outlet has always been graphics and music, so I've combined the two (after a year *sheepish*) and made this. I hope you guys like! Let me know what you think? :3




Click the covers for fullsize!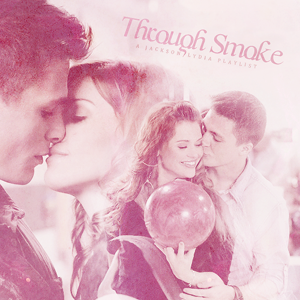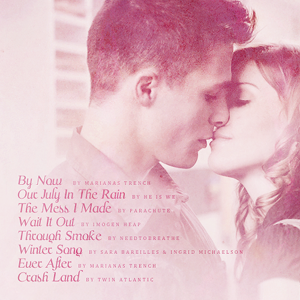 ∞ 8TRACKS | SPOTIFY | DOWNLOAD (75.9 MB, ZIP)
o1. By Now; by Marianas Trench
How've you been? Can I come in?
Just came to get my things and then I guess I'm leaving
If I could say what you'd like to hear
I'd whisper in your ear it's only temporary
But I've been taking you for granted
o2. Our July In The Rain; by He Is We
Why'd I have to go and do you like that?
Thought I'd moved on, then you brought me right back.
To the night you took my kiss away from me.
I took yours too, then I lost you.

Every part of me is broken now
I tried to scream but nothing came out
drop my pride and I reveal my inside
and it all came pouring out.
o3. The Mess I Made; by Parachute
And it's you, and it's you
And it's you, and it's you
And it's falling down, as you walk away
And it's on me now, as you go

But oh, I'm staring at the mess I made
I 'm staring at the mess I made
I 'm staring at the mess I made
As you turn, you take your heart and walk away
o4. Wait It Out; by Imogen Heap
Where do we go from here?
How do we carry on?
I can't get beyond the questions.
Clambering for the scraps
In the shatter of us collapsed.
It cuts me with every could-have-been.
o5. Through Smoke; by NEEDTOBREATHE
Through smoke (Who do you believe when you can't get through)
Through smoke (When everything you know seems so untrue)
Through smoke (When I'm lost in a place that I thought I knew)
Through smoke (Give me some way that I might find you)
Through smoke
o6. Winter Song; by Sara Bareilles & Ingrid Michaelson
My voice, a beacon in the night
My words will be your light
To carry you to me

Is love alive?
o7. Ever After; by Marianas Trench
Don't you move
Can't you stay where you are, just for now
I could be your perfect disaster
You could be my ever after
You could be my ever after, after all
o8. Crash Land; by Twin Atlantic
I should have told you that you're good enough.

'Cause I made a rope,
Can I throw it out to you,
You drag me back home,
I deserve to be rescued.
- ADD my community if you like what you see :)
- Don't distribute the downloadlinks!
- Comments are love ♥